Brain Food #487
Searching for hope
Thoughts of the day
In the recent Charlie Kaufman film, I'm Thinking of Ending Things, we witness the main characters pass through time in a surprising fashion, accelerating forwards, flashing back to the past, often resembling the way our thoughts refuse to stay in the present.
The notion of this is distilled in one single quote:
"I suspect humans are the only animals that know the inevitability of their own death. Other animals live in the present, humans cannot. So they invented hope."
Though there is value in staying in the present moment, there might also be some equal value in letting our mind roam freely through time, for that is where hope is to be found.
---
Hope, painted by George Frederic Watts in 1886, shows a blindfolded lady sitting on a globe, holding on to a lyre that only has one single string left. The painting was admired for its use of colour, but criticised for its themes and technique. Perhaps not what the artist had hoped for, yet the end result survived the test of time.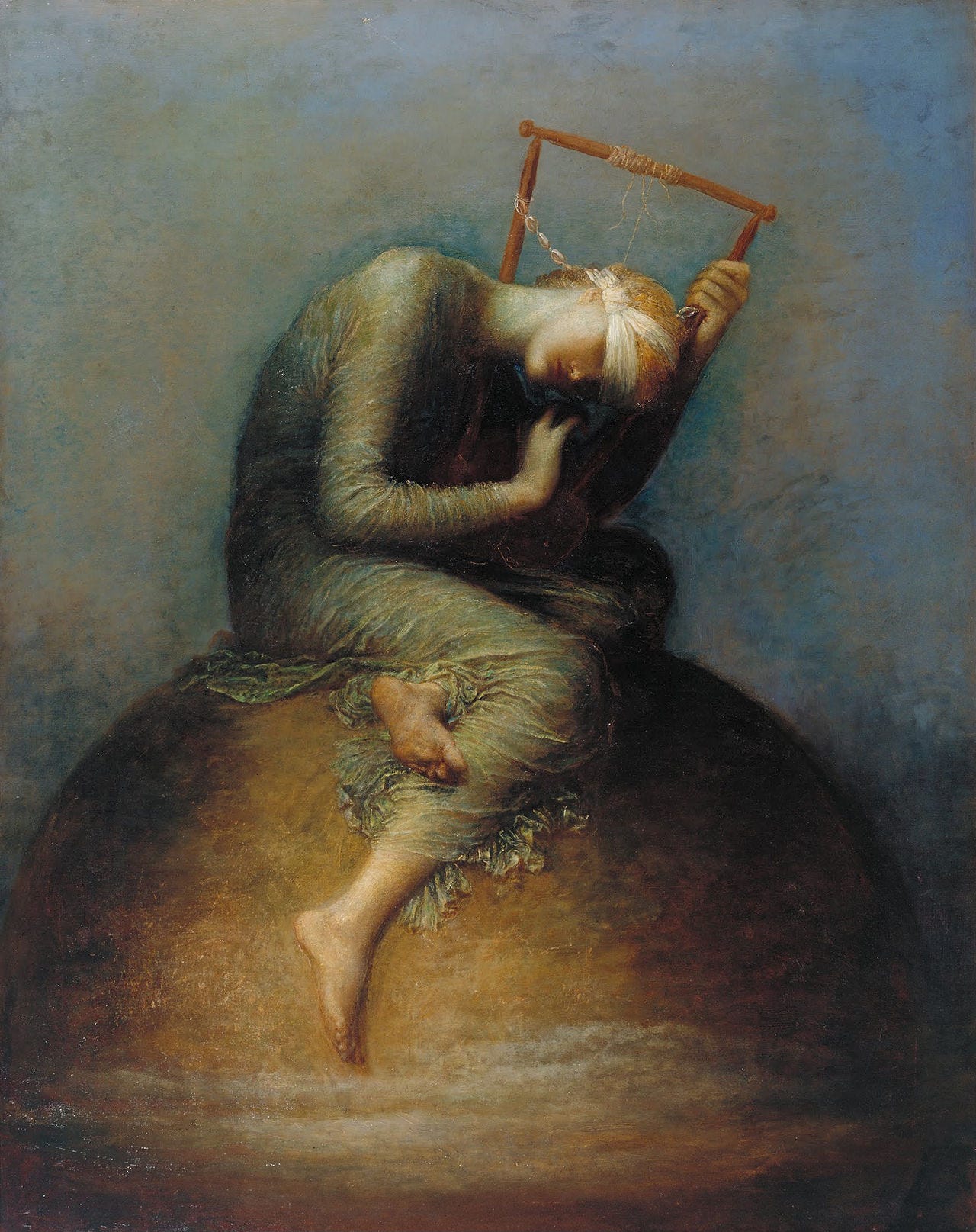 ---
If you were forwarded this email and you'd like to receive more, you can sign up and receive it daily in your inbox.
And if you love Brain Food and want the world to know about it, feel free to share it with them.
If you have any questions, thoughts, ideas you'd like to share, just hit reply.
Read longer Brain Food musings on Medium.