Brain Food #488
A happy place
Thoughts of the day
I recently read an interview by Dan Buettner, an American National Geographic Fellow who has been lucky enough to travel the world. Through these travels, he also observed how the benchmark and definition of a happy life varied across cultures and locations, noticing patterns on the determining factors along the way.
Buettner worked with statisticians to quantify life satisfaction across places, identifying three key areas: having a clear path to success (though not necessarily a clear definition of what success means), enabling oneself to have access to what they consider important, like a friend living close by, and having their basic needs covered, such as food, financial security, education, and healthcare.
Though his work identified the world's happiest places, with more of our lives becoming virtual perhaps all of this will now change. Your job may be in the centre of Manhattan, and you may be living in a cabin in South Tyrol. If happiness is a place, how much of it can be found externally?
The most important thing to retain from Buettner's work, though, remains the same: happiness is not something we seek and suddenly discover, but something we can set ourselves up for.
---
Some questions the researchers asked, that we can also ask ourselves, no matter where we are:
"Even though you can't measure happiness, you can measure life satisfaction, partly by asking people, and partly by discrete questions about how much you smile or laugh or feel joy. You can also measure people's sense of purpose, with questions like, 'Do you learn new and interesting things every day? Have you used your strength to do what you do best this past week?'"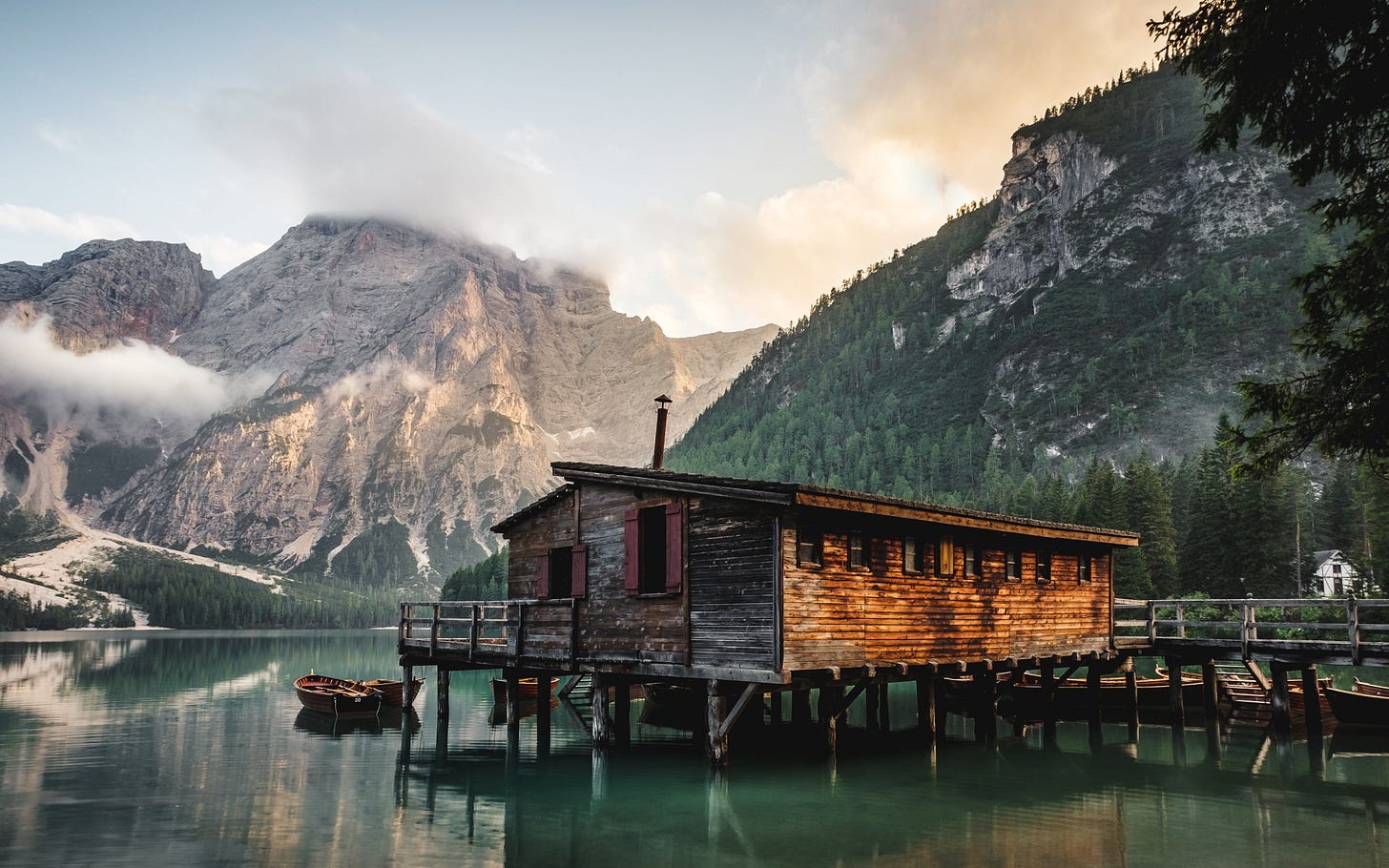 A happy home? Photographer unknown.
---
If you were forwarded this email and you'd like to receive more, you can sign up and receive it daily in your inbox.
And if you love Brain Food and want the world to know about it, feel free to share it with them.
If you have any questions, thoughts, ideas you'd like to share, just hit reply.
Read longer Brain Food musings on Medium.