Brain Food #442
Our struggle towards the heights
Daily Brain Food.
Thoughts of the day
Life, in general, but especially now, is all about crafting our own meaning through absurdity.
In The Myth of Sisyphus, Albert Camus explores the concept of the absurd, and wonders what the point of living is, through a life that is by default meaningless. For him, what matters is not the quality of each day that passes, but the mere opportunity to live to see another. The main subject of his essay, Sisyphus, is doomed to roll a heavy rock up a mountain every day, only to watch it roll back down. His tale is a reflection of all our days. They pass, they repeat themselves, but time continues.
Our effort to carry on despite the absurdity of the situation we are in is not too dissimilar to that of Sisyphus himself:
"The struggle itself towards the heights is enough to fill a man's heart. One must imagine Sisyphus happy."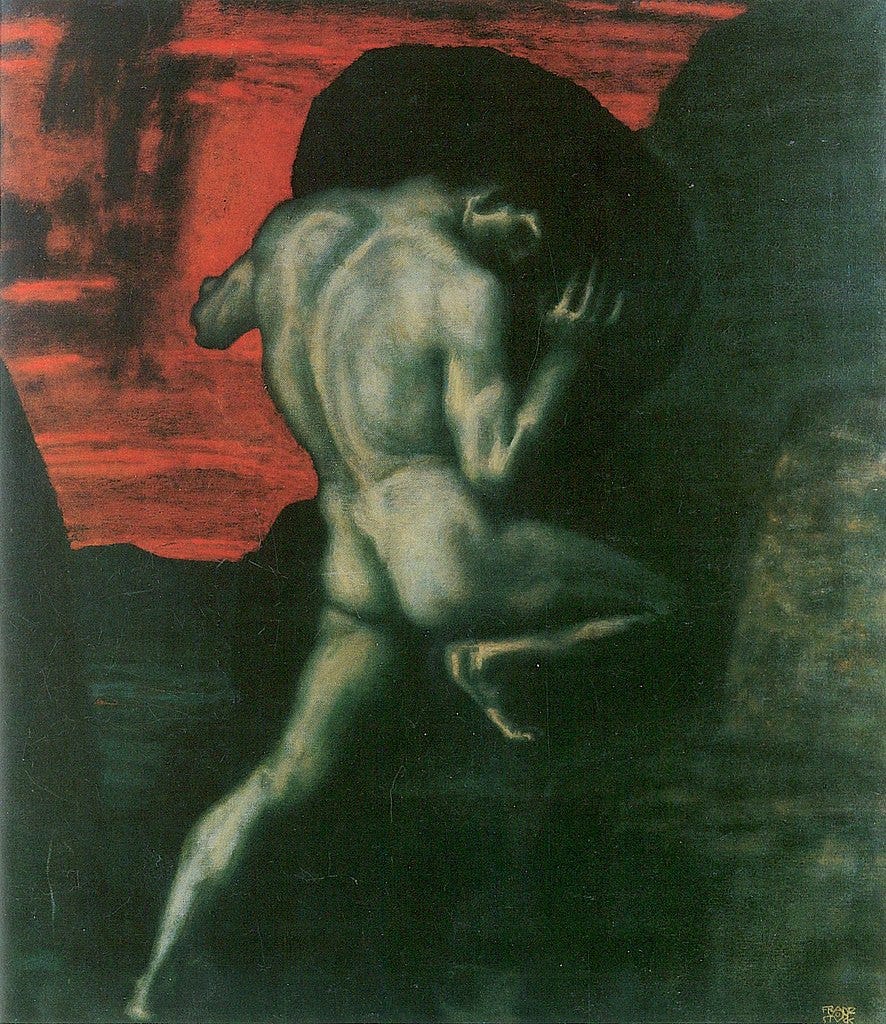 Sisyphus by Franz Von Stuck
---
If you were forwarded this email and you'd like to receive more, head over to 
brainfood.space
 and sign up.
And if you love Brain Food and want the world to know about it, feel free to send them to the above link, too.
If you have any questions, thoughts, ideas you'd like to share, just hit reply.
Read longer Brain Food musings on 

Medium

.