Brain Food #403
The infinite scream of nature
Daily Brain Food.
Thoughts of the day
What is the purpose of fear?
Fear is an awakening of the senses. By some, it is perceived as a sign of weakness; by others, a reminder of our thirst for something, even survival itself.
What is it, exactly, that we fear? Is it a fear of life, or a fear of death? Perhaps it is our very response to fear that determines how we interpret the above dichotomy. Do we choose to live or to hide?
---
Fear also gave birth to one of modern history's most recognisable paintings, The Scream by Edvard Munch. In it, he claimed he painted 'the enormous scream of nature'. In a moment where he is paralysed, everything around him is moving.
"I was walking down the road with two friends when the sun set; suddenly, the sky turned as red as blood. I stopped and leaned against the fence, feeling unspeakably tired. Tongues of fire and blood stretched over the bluish black fjord. My friends went on walking, while I lagged behind, shivering with fear. Then I heard the enormous infinite scream of nature."
The fear spreads through the air, or perhaps it is caused by it. It is hard to tell.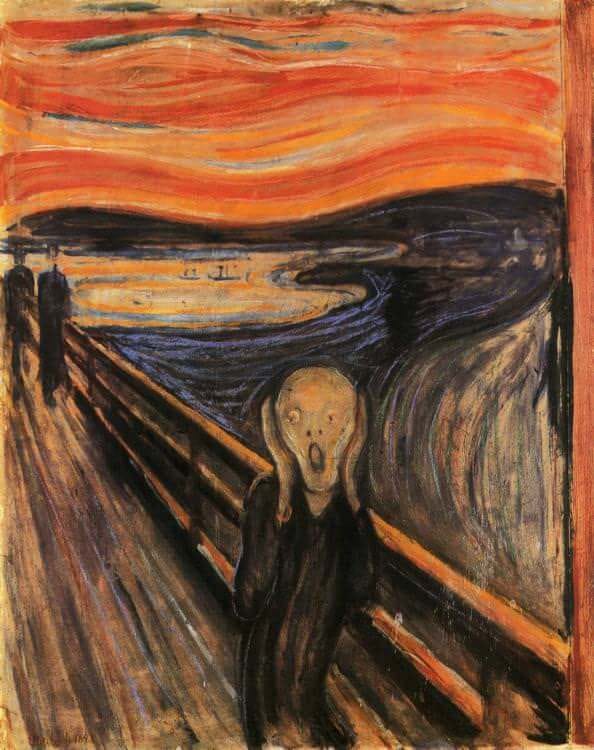 ---
If you were forwarded this email and you'd like to receive more, head over to 
brainfood.space
 and sign up.
And if you love Brain Food and want the world to know about it, feel free to send them to the above link, too.
If you have any questions, thoughts, ideas you'd like to share, just hit reply.
Read longer Brain Food musings on 

Medium

.